SPORTS ORTHOPEDICS / SPORTS CRAM SCHOOL
We help you in not only taking surgical treatment, but also preventive medicine, thus condition building to allow early return to the field as soon as possible.
SPORTS ORTHOPEDICS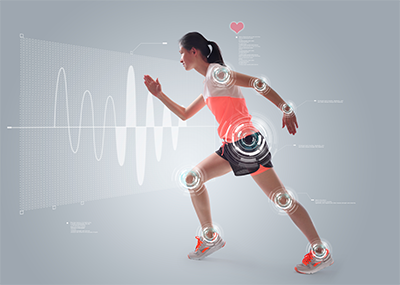 Injury by sports should be looked after by a sports doctor

The treatment of the injury that you suffered by sports is slightly unique unlike general orthopedics.
Therefore leave it to an orthopedist who have abundant knowledge and experience about this field.
At our clinic, the director qualified with "certified sports doctor of the Japan Sports Association" will be in charge of the medical treatment.
"For everyone's smile", we support children and sports players taking prevention medicine and early recovery into account and try our best to help them give their best performance on their match.

Primary care and the prevention are important

At our clinic, we plan appropriate exercise therapy programs such as muscle strength, stretching and exercise movement instruction for sports injury and disorder, and work towards treatment and recurrence prevention.
With the treatment, we take the patient's injury severity, age, sex, event and the position into consideration.
Since "primary care" becomes important in the case of sports injury, please consult to us at an early stage.
Sports injury
Main sports injury / tissue damage caused by external force that occurred while playing sports
Jammed finger, blow, bone fracture, dislocation, sprain, cut, ligament injury, tendon tear and pulled muscle, etc.
Main sports disorder / Disorder caused by repeated movement (overuse)
Baseball shoulder, baseball elbow, tennis elbow, tennis leg, golf elbow, runner knee, jumper's knee, Achilles tendinitis, stress fracture
How to prevent injury by sports.

| | |
| --- | --- |
| Warm up before exercise | The increase in flexibility of joints and the muscle makes it harder to get injured. Let's start with preparation exercises and work precisely on stretching which increases flexibility. |
| Acquiring a right form | If you play sports with a wrong form, excessive force will be applied to the muscle and bone, making it easier to get injured. Let's acquire an appropriate form, and prevent your body from receiving extra force. |
| Hydration before and during exercise | When you play sports, your body will sweat to decrease the body temperature and as a result, the amount of water in your body also decreases. This will then decrease your concentration level, making it easier to get injured. |
| Be careful about overtraining | Overtraining lowers the training effect, and can cause stress fracture. Please lower the exercise strength appropriately and take a rest. |
| Doing cool-down after exercise | Experiencing fatigue from exercise and the load and shock remaining in your body can be the causes of sports disorder. Therefore cool-down is necessary for the prevention of the sports disorder. |
SPORTS CRAM SCHOOL
Supporting children and
players associated with sports
At our clinic, an athletic trainer engaged in Japan-U.S. professional baseball, supports the daily pain troubles experienced to conditioning before the game of children who are active in sports as well as sport players, by giving instruction, training and rehabilitation advice.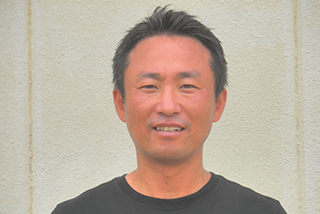 MS. ATC.Hisashi Hashimoto
Education
1998 Dec.

University of San Francisco San Francisco, California, USA
Bachelor of Art in Exercise & Sports Science Major in Athletic Training Emp.

2001 Aug.

Middle Tennessee State University Murfreesboro, Tennessee, USA
Master of Science in Health Physical Education and Recreation, with concentration in Health

2005-2006

Osaka University Suita-city, Osaka, Japan
Graduate School of Medicine, Division of Prevention and Environmental Medicine, Department of Health and Sports Science, Biomechanics and Motor Control, Research Student
Professional Experience
2001-2003

Hiroshima Toyo Carp baseball Organization Co., Inc. Hiroshima, Japan
My responsibilities as an athletic trainer included daily practice coverage for the team, any home and away games. Duties are to practice strength conditioning programs whom I make, and to prevent, evaluate, treat, and rehabilitate of further injuries.

1999-2001

National health Care Hospital Murfreesboro, Tennessee, USA
My responsibilities as a head athletic trainer in Blackman High School included daily practice coverage of all sports, such as baseball, soccer, lacrosse, and tennis, as well as any home and away events and tournament coverage. Duties also included the prevention, evaluation and treatment of injuries. Also, assisting doctors during pre-season physicals; assisting PT and team physicians at the Hospital; keeping treatment records.
Middle Tennessee State University Instructor
Teaching Contents: Basic Athletic Training Advanced Athletic Training Athletic Rehabilitation Basic Athletic Taping Skill

1996-1999

San Francisco Giants Organization Intern/Assistant Athletic Trainer, USA
Assisted in evaluation, treatment, and rehabilitation of the club; packing, setting up: home and away games, and practice. Weigh-ins before and after practice; bed check for home and away games; pre-season summer camp; assisting doctors during pre-season physicals; assisting head trainer and team physician during games; keeping treatment records.
Certifications
1994 April

National Athletic Trainers Association Board of Certification (NATA)
First Aid : Adult, infant, and child for CPR

Award

1998

Scholarship by Professional Baseball Athletic Trainers Society(PBATS)

2004 May

TOEIC Sec1 430 Sec2 430 Total860
 In the past 25 years, Hisashi Hashimoto had been actively involved in Japan and American professional baseball teams. For the past three years (1997-1999), Hashimoto had the opportunity to work as an athletic trainer for San Francisco Giants organization.
 Also, from 2001 to 2003, Hashimoto was able to work as an athletic trainer for the Hiroshima Carp, a professional baseball team in Japan. As an athletic trainer, Hashimoto observed two different styles of athletic training between the two countries. Hashimoto was exposed to various methods of athletic training domains in both America and Japan. According to Hashimoto, in America athletic trainers strongly emphasize strength and conditioning. The focus is on "preventative medicine" rather than the "After the fact" perspective. The biggest contrast between the two countries is the use of "annual in-off season strength & conditioning program" by the American. That is, it is safe to say that athletic trainers and strength & conditioning trainers are one of the most important health care providers for professional athletes.
In Japan, athletic trainer and strength & conditioning trainers are increasingly popular as an instructor of overall athletic condition and performance in sports. Although it is growing in popularity, not many researchers have studied the effect of strength & conditioning. In addition, controversy and debate on the benefits of strength & conditioning exercises continues to exist among those in the baseball profession. Some baseball coaches say that auxiliary exercises generally have no direct effect on baseball skill development. On the other hand, some researchers conclude that strength-training program for baseball players works effectively because they found some scientific explanations.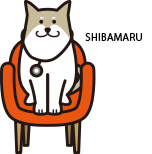 SUBJECT

Orthopedics

DIRECTOR

MOTOI SHIBAHARA

ADDRESS

Ekimae NS-building 2F 4-5-1 Nishikigaoka Uozumi-cho Akashi-city Hyogo
674-0081

TEL

0789470808

FAX

078-962-4175

CLOSED

Thursday morning / Saturday afternoon / Sunday / holidays